Kids in the kitchen-Half a day workshops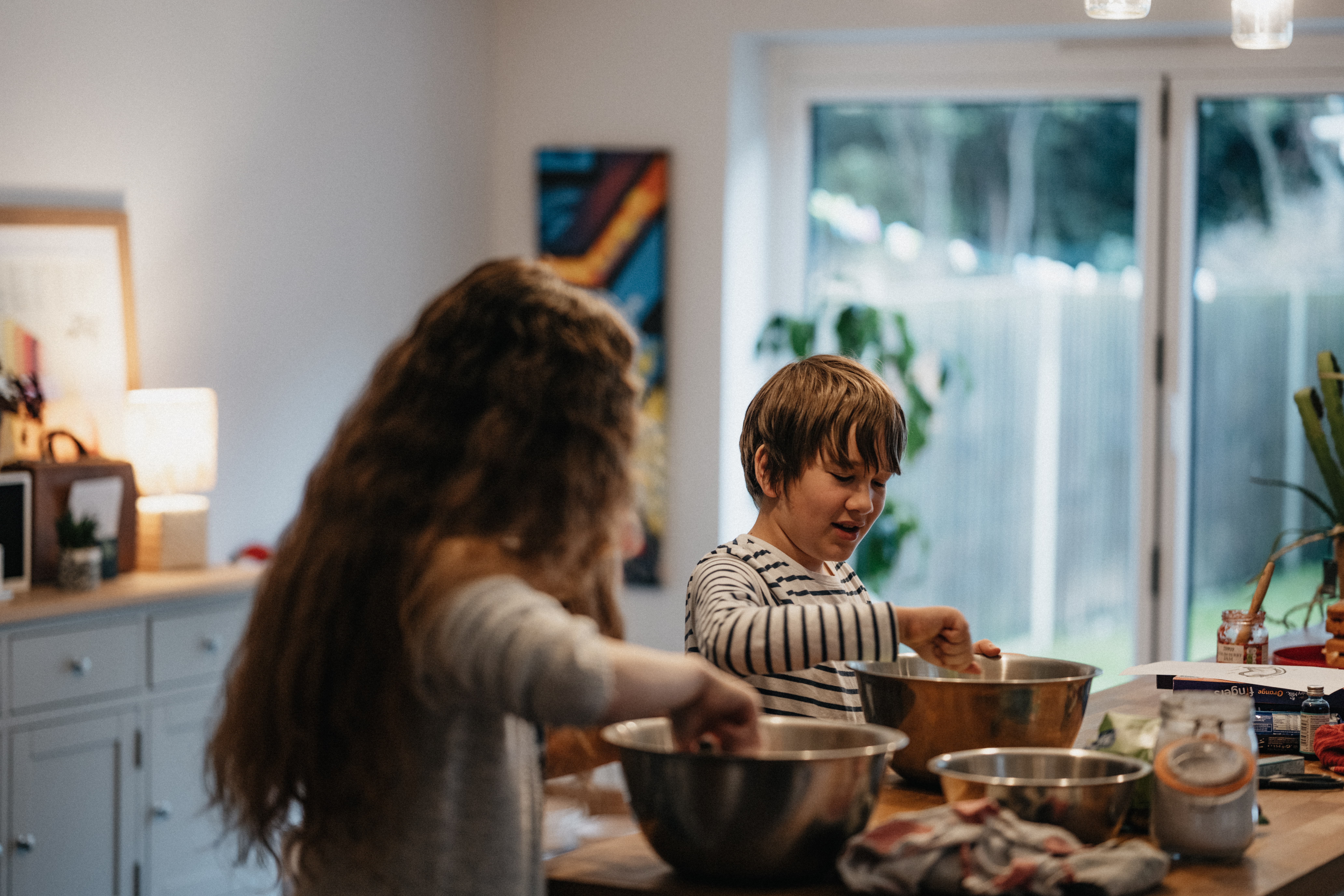 Looking for fun things for kids to do during the school summer holidays?
Try this kids' cooking class and put the fun back into food! We have curated a fun yet healthy, delicious food to cook, this class will teach easy and exciting recipes that your child will keep for life and can cook whenever they like.
Don't worry if your child has previous experience in cooking or is new to the kitchen, The  friendly chefs will give them the confidence to have fun while they learn. The classes are very hands-on, so everyone will get really stuck in as they create their own culinary masterpieces.
Being a family-run cookery school, Hobby cooks chefs know how to create a fun, comforting  environment for kids to learn and and create  delicious and healthy dishes. Each session will give them more confidence and build on their culinary skills  for life!
Menu: (subject to change due to seasonality and availability)
*cookies or cakes a treat as you create your master dishes
2nd August 2021 , 10am – 2 pm
Mini Quiche
Veggie Burgers
Short bread biscuits
3rd August  2021, 10am – 2pm
Chicken Schnitzel
Cauliflower wings
Very Berry Trifle
4th August 2021, 10 am – 2pm
Meatball Curry
Stuffed peppers with couscous
Chocolate muffins
5th August 2021, 10 am – 2pm
Thai Spring Rolls
Chow Mein
Cinnamon Rolls
Please note: 
If your child has any food allergies, please message us before booking so we can let you know if we can cater for them.
Age restrictions – If your child is 8 and you feel they are comfortable/confident in the kitchen without having 1:1 assistance while being around sharp knives and hot appliances etc. they are welcome to join.
---
What to expect:
Small classes, socially distant and safe workspaces and PPE – in line with Government Covid-19 guidelines and legislation ( MUST BE Vaccinated)

A Welcome Drink on arrival

Individual/group classes – ( we are offering groups of 1, 2, 4, at the moment to keep it safe and enjoyable to keep space)

Hands-on cooking

Demonstration: 

An opportunity to dine with fellow chefs or take home what you cooked to share with family and friends.

Community style cooking experience

Recipes will be sent online and on the day, all ingredients and equipment will be provided. (you are encouraged to get your won Apron or a disposable will be provided for you)
About the Course:
This half  day workshop includes  a variety of different dishes compiled to make it a mini feast for you to recreate or share and cook for your family and friends. A  brief history of the dish using spices and using seasonal produce , introducing flavours and techniques .
Skill Level: Beginner –  confident cooks. We offer this course as a Master class workshops, Half Day &  supper clubs.
We limit the number of places available on this course Course times 10.00am – 2.00pm ( Mon- Fri)
Weekends 11am to 3 pm.
Please note: This cooking lesson can be easily be adapted to suit vegans and/or vegetarians.
Read the covid updates, dietary requirements and T &C's to ensure that the classes are compatible for your safety and learning.Please email us if you require any other information.