Students/Uni/Gap- Basic Cooking Skills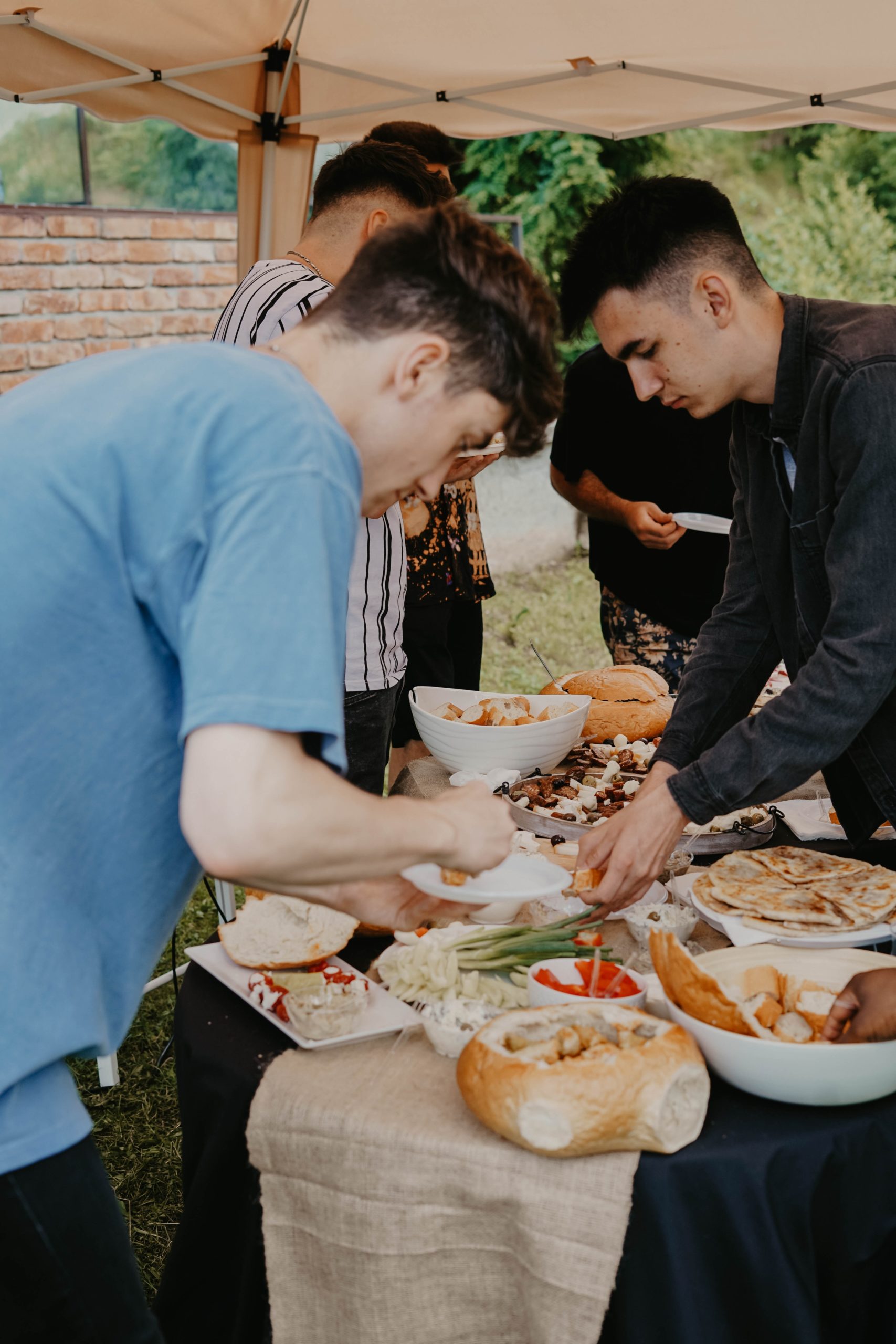 Basic Cooking Skills for Students/Gap year/teenagers
This Course is tailored for students taking their independence to uni or wanting to improve their confidence in the kitchen.
Survival skills will be the key information to cook simple and tasty recipes before heading off to Uni.
What to expect?
How to make meal plans on a budget with nutritious food and easy pantry staples
How to use left overs and reformat it to a new dish
Packed lunches
Making healthy choices
By arrangement, this can also be a online course or undertaken as part of the Duke of Edinburgh Gold Award Scheme
What is required by the student
Enthusiasm and an appetite to learn and explore Kitchen adventures cooking.
Our Covid health and safety guidance
We are currently focussing on Small classes, socially distant and safe workspaces and PPE – in line with Government Covid-19 guidelines and legislation ( MUST BE Vaccinated) Children under 25( Covid-19 govt regulations)

A Welcome Drink on arrival

Individual/group classes – ( we are offering groups of 1, 2, 4, at the moment to keep it safe and enjoyable to keep space)

Hands-on cooking

Demonstration:

An opportunity to dine with fellow chefs or take home what you cooked to share with family and friends.

Community style cooking experience

Recipes will be sent online and on the day, all ingredients and equipment will be provided. (you are encouraged to get your own Apron or a disposable will be provided for you)
Menu ( Sample)
Create the most popular dishes Cans, Beans and sauce
Cook an pasta dishes, stir fry and freezer options

Combine fragrant flavours to make

Breakfast specials with Fritata,omellete and
Followed by Burgers, wraps and salads and understanding vegetables
Shopping skills and thrifty tips
Two Dishes per day for 5 days fancy that head over to our booking sessions
This half day workshop includes a variety of different dishes compiled to make it a mini feast for you to recreate or share and cook for your family and friends. A brief history of the dish using spices and using seasonal produce , introducing flavours and techniques .
Skill Level: Beginner – confident cooks. We offer this course as a Master class workshops, Half Day & supper clubs.
We limit the number of places available on this course Course times 10.00am – 12.00pm ( Mon- Fri) or evening 6pm to 8 pm
Weekends 11am to 1 pm.
Please note: This cooking lesson can be easily be adapted to suit vegans and/or vegetarians.
Read the covid updates, dietary requirements and T &C's to ensure that the classes are compatible for your safety and learning.Please email us if you require any other information.